Films watched in 2022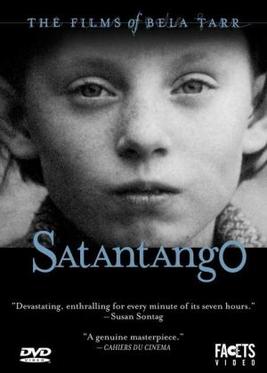 Satantango
A seven hour long Hungarian film marathon by Béla Tarr.
This film is shown surprisingly often in London, usually with two intermissions.
The Queen of Spades
A quaint oldie film, fairly well done.
The Room
Watching this was a lot of fun. Big cult following at the cinema, the audience was shouting out every line. You get spoons when stepping in as well.
Jackie Brown
A Tartantino classic. Some say its his best, but apparently if you say this to Quentin's face he'll get angry at you.
Triangle of Sadness
Contemporary Swedish film. A bit overexplained and too long.
El Patron
Really enjoyed this Spanish film about a morally questionable corporate leader of a factory.
NOPE
Strange but enjoyable Jordan Peele film.
Top Gun
Mr Cruise does the usual stunts.
In the mood for love
Somewhat slow but enjoyable classic by Wong Kar-wai.